Maria Maltezou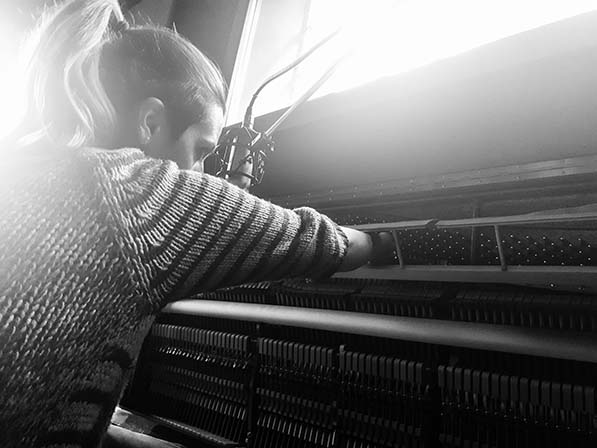 Maria Maltézou is a composer and performer based in London. Her compositional work focuses on political performance and interactive works for mixed media and her creative processes are inspired by various disciplines. In her compositions sound is used as a canvas where several rules are applied on to create examples of cases connected with her research topics. Her main interests as an artist and researcher are architecture as a regulatory tool, and political argument and discussion through artistic work.
She is a graduate from the Ionian University of Corfu with a specification on composition for performing arts. In 2017 she completed her MA in contemporary performance art and practices at the Royal Holloway, and in 2019 her MRes studies at Bath Spa University. Maria has composed music for theatre, video-art and physical theatre performances, as well as several short performance art pieces.
She is currently studying for a PhD in Composition at Bath Spa University with Prof. James Saunders, while working as a freelance composer and educator.